Do you need an URGENT Coach™ to help you to address a short term need or situation?
IMPACT Learning Inc. will include a FREE personality profile, FREE learning style assessment and a FREE copy of the book Cash In a Flash (hardback version) to anyone who signs up for coaching during the month of June. A variety of very affordable packages are available. Contact Carol for details.

IMPACT Learning, Inc.

NEWS!

You asked for it so here it is!!!
The new e-book/workbook URGENT!!IMPACT: Achieving Results in 90 Days - Building Your Foundation for Success

has been published and is available for purchase. We are getting great feedback on the usefulness of this book. The book was designed to provide a guide for how you can set yourself and your business up for short term success. This e-book does much more than provide you with useful information. It also serves as a step-by-step guide and workbook that, when completed, sets you up to take yourself and your business to the next level. You can purchase the e-book through our online store for a special promotional price of $9.97. Don't wait, the time is perfect.
Don't wait, the time is perfect. This book can help set you up for success in 2010.

Please share our newsletter with your friends and colleagues who may benefit as well.
Check our
website
for news and special/free promotions - we update it weekly!!!
Business Opportunity

Many of you have asked for suggestions on business opportunities. Please visit our
website
for job and business postings.
Need Results TODAY?
Our "On-The-Spot Coach"™ may be exactly what you need. This one-time coaching session can help you to address an immediate situation or need.
For the month of June, you can arrange to meet with an ""On-The-Spot Coach for only $197 per session. This offer is approximately half of the usual price.

Contact Carol for details.

A Message from Carol Martuano-Becker
Okay, now we really have to admit 2010 is flying by.
It is nearly mid-year and this reality has hit me now that my son who is a Freshman in college is coming home this week!! How could he possibly have completed a year of college already? The good news is he will be helping me to manage my social marketing efforts. If you are like me, you are probably finding out how effective it is to use social media as a key component of your marketing. It takes some focused effort to do it right! Once you have your process and timing in place, you can put many elements onto autopilot!
Additionally, as we approach the midyear point it is always a reminder that we need to assess where we are relative to our short term goals. Are we on track? Are we ahead or - hopefully not - are we behind? By evaluating where we are relative to those short term goals we can also monitor our progress toward our vision and our dreams . . . Read more on how you can assess your progress and keep yourself on track!
Are you on track for a successful 2010?
Immediately - that means right now, take a look at what goals you established for 2010. What were your measures of success? Now, take a close look to determine where you are relative to the goals you have.

For those of you who have bought into the process of making 90 day goals, hopefully you are finding that you are assessing your progress more frequently. The better we track our progress, the greater the likelihood that we will be adapting and responding to any challenges we may face.

Once you have assessed where you are relative to your goals, it is essential that you look at your execution tactics. So many great plans remain just that - great plans. What happens? Often folks go right from goal setting and planning to execution. If your skills and abilities, your team, and your systems do not support your goals and your plan, you are setting yourself up for failure. Often folks forget about maintaining the "right mindset" and lack a solid base for a foundation of success.

An effective execution involves monitoring, setting up milestones, grasping at your "low-hanging fruit" to build confidence as you go.
There are several success factors that can enhance your likelihood of success:
Focused action - keep yourself and your team on track and in focus.
Sense of urgency - keep the energy and excitement ongoing.
Leadership - you must accept the leadership and the responsibility. If you are inexperienced as a leader, develop this skill or get a business coach to help you.
Teamwork - be sure you have a team to support goal attainment. Learn more about team leadership and team dynamics.
Roles and responsibilities - be sure everyone involved understand what they need to be doing, how much, by when, etc.
Communications - you must also be sure you have ongoing communication systems in place. Consider internal and external communication needs.
Supportive tools and resources - invest in the tools and resources that will get you to your goals. Without these you may find your goal will be out of reach. An investment now can reap huge returns later. Don't be afraid to ask for help.
Measures - don't forget to identify how you will measure success and to incorporate milestone measures along the way.
Follow up - do not make assumptions and be sure to track and monitor your progress.
If you keep the above success factors in mind, you are once again setting yourself up for short and long term success!!! I am looking forward to continuing to hear from so many of you and how you are progressing this year. Keep me posted.
Special Offer to our Readers
Over the past several months many of you have been very interested in understanding how personality preferences have an impact on relationships, both face-to-face, as well as virtual. We have decided to offer our readers a
personality profile assessment/report and debriefing coaching session for the very low rate of only $97
. To take advantage of this special, one time only, offer you need to purchase it before June 15, 2010.

We all have to work with others, whether it is in a traditional office environment or a less traditional virtual or on-line relationship. Understanding your own personality preferences and how you can leverage or adapt them to interact more effectively with others can lead you to greater professional and personal success.
If you are interested, contact
Carol
.
Remember this special offer expires on June 15, 2010.
Don't miss out on learning how you can enhance your relationships with your co-workers and your customers.
Get in on the Ground Floor!
Looking for a new business opportunity? Too many bills and not enough cash at the end of the month? Interested in a new career? Like to work with Carol Marturano-Becker? How would you like to get involved with a fast growing network marketing company that is just kicking off?
Salu International is a brand new Network Marketing Company
that is a tremendous opportunity. Carol has accepted an officer role and will be one of the top distributors reporting directly to the owners. She is in the process of setting up the leadership of her line and is hoping to find about 18 folks who are interested in helping her to build a multi-million dollar line.
Salu products are exceptional. Antioxidants are critical for both protecting you from and combating many life threatening illnesses. Salu will be providing one of the most potent antioxidants (bio-enhanced Resveratrol blend) available on the market today.
The products are all natural supplements: Vital Res V (antioxidant) and Vital Flex (anti-inflammatory). Resveratrol is being talked about everywhere these days: Dr. Oz, Oprah, World News and Report - Feb issue, Time - Feb issue, many healthcare providers, and more. Most recently Ernie Shaver, the boxer, endorsed and joined Salu. It is really exciting.
Salu also is very business owner/distributor friendly with a great compensation plan.
For more information contact
Carol
.
Don't hesitate! Salu is in early launch and the benefits of signing up today are countless!
Get in on the ground floor! This opportunity will never come again
and you get to work closely with Carol!
If you would like to learn more, attend an
informational webinar on Wednesday, May 26th at 8:30 PM EDT.
Since space is limited, Reserve your Webinar seat now by
registering here
.
Leaving for Vacation? How can you also leave the office behind?
A staggering 96% of Americans check in with their offices several times during their vacations, according to a national consumer survey commissioned by Jameson Irish Whiskey and conducted by Beta One Research.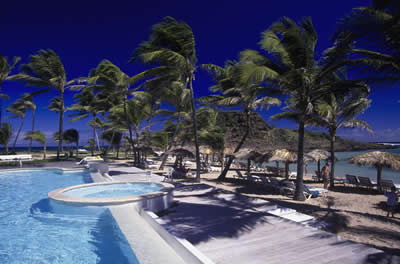 This survey identified 70% of Americans receive phone calls from their offices while on vacation. Only 5% of respondents indicated that they were able to relax as soon as their vacation started; about 60% said it takes one to two weeks to relax. Of course, by then it's time to head back!!!

How often do you find the value of your vacation evaporates in 90 seconds to 90 minutes of hitting the job again? No wonder we all wish we had just one more day before going back. Many begin to feel high anxiety the night before. Most of us go on "overload" for those two weeks prior to vacation trying to get ready and leave everything in order. Then we spend another two weeks playing catch up upon returning. Is it worth it?

The alternative is to not to take vacation. Before we really consider that as a better choice we need to realize that time off is essential to "regenerating" our minds and our bodies for peak performance. We need that rest and change of pace to regain our stamina and momentum, as well as get our creative juices flowing. We just have to acknowledge that it is likely that we will have to prepare before we go and that we will be behind upon our return, however, there are some steps we can take to minimize the stress pre and post vacation.

Robert R. Butterworth, a psychologist who has spent 20 years counseling patients suffering from stress-related disorders, has some suggestions:
Starting three weeks before you leave, prepare co-workers and key customers with reminders on a weekly basis.
Delegate specific tasks to specific people.
Assign a trusted person to handle all crisis and emergency matters.
Designate one person to serve as your primary contact so that you are not making and receiving calls from an entire office staff.
Create a specific time when you will be available for emergencies, and stick to it (for instance, you'll take calls each day at 8:00 AM before you start your day).
Let bosses know that if you have to give up too much of your vacation time, you will expect to be compensated with either additional vacation time or financial reimbursement.
Program your e-mail, work telephone, pager, etc. to reply saying that you are on vacation and will respond upon your return. Provide the name of a contact person.
For many of us vacation is that cherished quality time with family and friends. We can't get it back. By taking a few extra steps to prepare, we can increase the likelihood that when we go we can experience the full benefits from this critical time off. Remember, no one is indispensable. You do not have to do it all. Prepare your colleagues and your customers and you will find that you will have a fun and relaxing vacation. Accept the reality that, yes, there will be some catching up when you get back. So you might as well thoroughly enjoy the time you are off. Make it worth it!!!

Now, don't forget the sunscreen!

Do you have any questions?
We're ready to answer them .......
Contact us ..... 330-665-1865
Carol Marturano-Becker
Sharon Gaughan
John Kranyak