Do you need an URGENT Coach™ to help you to address a short term need or situation?
IMPACT Learning Inc. will include a FREE personality profile, FREE learning style assessment and a FREE copy of the book Cash In a Flash (hardback version) to anyone who signs up for coaching during the month of January. A variety of very affordable packages are available. Contact Carol for details.

IMPACT Learning, Inc.

NEWS!

You asked for it so here it is!!!
The new e-book/workbook URGENT!!IMPACT: Achieving Results in 90 Days - Building Your Foundation for Success

has been published and is available for purchase. We are getting great feedback on the usefulness of this book. The book was designed to provide a guide for how you can set yourself and your business up for short term success. This e-book does much more than provide you with useful information. It also serves as a step-by-step guide and workbook that, when completed, sets you up to take yourself and your business to the next level. You can purchase the e-book through our online store for a special promotional price of $9.97. Don't wait, the time is perfect.
Don't wait, the time is perfect. This book can help set you up for success in 2010.

Please share our newsletter with your friends and colleagues who may benefit as well.
Check our
website
for news and special/free promotions - we update it weekly!!!
Business Opportunity

Many of you have asked for suggestions on business opportunities. Please visit our
website
for job and business postings.
Right now you can join the brand new company Salu International and set yourself up for both a healthy and wealty lifestyle. Visit the website or contact
Carol
for more details.
Need Results TODAY?
Our "On-The-Spot Coach"™ may be exactly what you need. This one-time coaching session can help you to address an immediate situation or need.
For the month of March, you can arrange to meet with an ""On-The-Spot Coach for only $159 per session. This offer is approximately half of the usual price.

Contact Carol for details.

Is the Economy Really Improving?
So do you think the economy is improving? This seems to be the most commonly debated question we hear from our clients these days. Some feel that there seems to be a slight upturn, others say that their business is still soft, or worse... Many tell us that they are waiting to see what happens. There are key messages, actions and learnings that all of us need to keep in mind during what are still very challenging times. Regardless of which side of the debate we find ourselves, if we are proactive, we are more likely to succeed.
Reassess your business - Is it still a valid business? What are market trends telling you? What are your customers telling you? What is the competition doing? Do you have a well defined plan and goals?

"Don't put all your eggs in one basket". Do you have multiple and diverse customers? Do you have "back up" and contingency plans? Do you have multiple revenue streams?

Evaluate your talent pool. Do you have the right people with the right skill sets? Are you developing your staff for the future? Are you keeping your stars motivated and on track? How is teamwork?

Consider whether your systems are effective and efficient. Are they up-to-date? Do they represent best practices? Do they support your efforts? Is your technology current with your needs?

Look for the "low hanging fruit". Are there some "easier to achieve" or "no brainer" opportunities out there? What are the strengths you can leverage?

Become a master marketer. Market yourself and your business. Utilize all marketing tools and sources effectively, including social media. Network off-line and on-line.

Have faith and believe in yourself. Keep a positive mindset. Believe that you can and you will. Believe you can't and you won't.
Some of our most successful clients have been telling us that the key to their success has been diversifying or expanding their revenue streams. How are they doing this? Some are adding in products and services that support their customers. For example some service-oriented companies are adding services in real estate and human resources. Some small business owners have added on-line products and services. New and innovative products and services that support the challenging times customers are facing are being developed by others. Some have looked at the "growth" industries, like healthcare, nutrition and "green" products and have added new businesses and sales or marketing systems to their current lines.
The key is do not sit back and wait to see what happens. Take a proactive stance and be responsible for your own future. Follow the suggestions above and you will find that you can face your challenges and take your business to the next level. It may mean some change. It may mean stepping out of your comfort zone. Remember, if you believe it, you can do it.
Visit
our website
for more free tips like these.
Carol
So, what is IMPACT Learning doing in these challenging times?
To expand our own revenue streams, we at IMPACT Learning, Inc. have retooled many of our systems. We have gain competency in utilizing social media for marketing. We have improved our web site and our information technologies. We have also added several new services and products. "The URGENT Coach" and "The On-the-Spot Coach" offer our clients new and affordable ways to benefit from one-on-one coaching. Our on-line store is now up and running. You can find tools, e-books and resources that can help you be more productive. We have hired a virtual assistant to help to manage and coordinate our contacts and networks. We are also sharing a very lucrative business opportunity with a brand new health and wellness company, Salu International. Salu provides a great way to add a new revenue stream while enhancing your personal health at the same time. And, there is certainly more we can do!!!
For more information on any of these, please feel free to
Carol
directly or visit our
website
.
Get in on the Ground Floor!
Are you or anyone you know interested in getting involved with a network marketing company that is just kicking off? Salu International is a brand new Network Marketing Company that is a tremendous opportunity. Carol has accepted an officer role and will be one of the top distributors reporting directly to the owners. She is in the process of setting up the leadership of her line and is hoping to find about 12 folks who are interested in helping her to build a multi-million dollar line.

Salu products are exceptional. Antioxidants are critical for both protecting you from and combating many life threatening illnesses. Salu will be providing one of the most potent antioxidants (highest potency Resveratrol blend) available on the market today.
The products are all natural supplements: Vital Res V (antioxidant) and Vital Flex (anti-inflammatory). Resveratrol is being talked about everywhere these days: Dr. Oz, Oprah, World News and Report - Feb issue, Time - Feb issue, many healthcare providers, and more. Most recently Ernie Shaver, the boxer, endorsed and joined Salu. It is really exciting.
Salu also is very business owner/distributor friendly with a great compensation plan.
For more information contact
Carol
.
Don't hesitate! Salu is in early launch and the benefits of signing up today are countless!
Get in on the ground floor! This opportunity will never come again
and you get to work closely with Carol!
If you would like to learn more, attend an informational webinar on Wednesday, March 24 at 8:00 PM EDT Since space is limited, Reserve your Webinar seat now by
registering here
.
Spring Cleaning Your Office
Think Spring!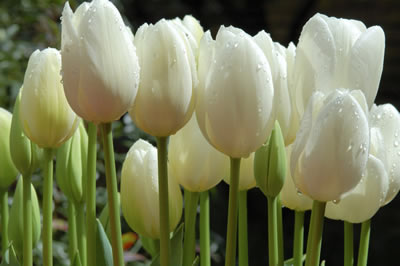 March and April are great months to expand your spring cleaning to your office as well as your homes. The most important feature of a good office design is its functionality. Too often our offices are crammed with office equipment, supplies and piles of paper that we lose our efficiency. If you find you can't locate that needed document or you are moving papers off chairs so folks can sit down, then you are definitely ready for spring cleaning.

Here are 5 tips that will make a FAST improvement:
Clean off your desk - What really needs to be on your desk? Obviously your phone, computer, and a lamp, but what else. Items you use every day need to be on, in or near your desk. If you do not use it every day, move it somewhere else.
Organize your desk - Do you have piles of papers scattered across your desk? It is time to organize, address and file away. Use trays and bins to organize your desk and desk drawers. Be sure you have an inbox and an outbox. You may also want an "URGENT" box. Use trays and "holders" for your daily used supplies- like pens and clips.
Focus on De-cluttering! - put everything away. If you don't use it on a routine basis it does not need to be sitting out. We want our desk and counter spaces clear and available for use. Clutter on desks, counters, tables, and shelves can become a distraction and result in less effective work. It can also serve as a barrier or distraction to our colleagues. Equipment, other than your computer and phone, should be placed on other tables or shelves. Also invest in filing case and book shelves.
Invest in some folders and labels - update your files, categorize your work and file loose papers away. Even better than filing is to scan documents and file electronically. Be sure to recycle!!!
Set up an attractive view for yourself - whether you have an office with a lovely window view or are in a 4-walled office/cubicle, you can surround yourself with things that motivate or relax you. Pictures, paintings, plants are just a few of the accessories you can add to personalize your office space. Be careful not to create a "cluttered" look. Less is more!!!
There are many more tips to organize your office, but you will find if you focus on the 5 above, you will set yourself up for a more efficient and enjoyable office space

Happy Spring Cleaning!
Do you have any questions?
We're ready to answer them .......
Contact us ..... 330-665-1865
Carol Marturano-Becker
Sharon Gaughan
John Kranyak