Be SUPER SMART in 2010!!!

As we are wrapping our holiday gifts, most of us are also busy "wrapping up" 2009. Many of our clients have shared that 2009 was a challenging year, a year of tough decisions and tight belts. 2010 is setting up to be a year of "hope". Hope for a stronger economy, hope for new methodologies, new products, new ways of doing business, new customers.

We all need to move from Hope to Action. We can't just hope that there will be better times in 2010; we have to make better times happen. The best way to take action is to be sure you are setting yourself up for success. In our last newsletter, we talked about the importance of having the Right Mindset: understanding you long term vision, listening to your "Inner Winner", working in a "Wow Now" state of urgency and staying focused. The next step is to establish your goals.
We have all learned about SMART Goals, however, to really be successful in these time, we have to take SMART goals to the next level. We have to set "SUPER SMART" Goals:
By defining our goals specifically and also in a way that touches all of our
Senses
, we can see, hear, smell, touch and feel the outcomes of our goals. We understand the WIIFM (What's In It For Me?) more clearly. We also need to be sure we are identifying the
Milestones
associated with our goals. If we do not, it is likely that the time can "fly by" and suddenly we are at our deadlines without achieving the results we desire. When our goals are action-oriented, we are more likely to accomplish them, however, we need to be sure we are linking the desired action with our state of mind. We need to
Attack
our goals with an intense sense of urgency and focus in the actions we are taking. This is especially true if you are attempting to achieve results in 90 days or less. Setting realistic goals is essential, however, we must also be sure we are putting some "stretch" into them. We need to
Reach
and take some risk in order to accomplish them. We need to reach out to achieve our dreams. Don't set your goals too low. If you can dream it, you can do it!!! Finally, be sure that your time-defined goals are not simply a checklist that you can cross off your "to-do" list. You want to be sure you are focusing on the
Target
and that you are moving yourself or your business in the direction of your vision.
Ideally you want to set goals on a 90 day timeframe, updating as you progress toward the milestones you have established. At the end of each 90 day segment, you want to evaluate and reset as you monitor your progress toward your dreams.
2010 is going to be a better year for everyone. You can ensure that you will reap the rewards faster by establishing your
SUPER SMART
Goals
today!!!
If you need any help in developing or prioritizing your goals, please do not hesitate to call us at IMPACT Learning Inc. We would love to help you and have several tools that you can use. Visit
our website
for ideas, suggestions, special holiday offers and more.
May all of us at IMPACT Learning Inc, be among the first to wish you a joyful holiday season and a healthy and prosperous 2010!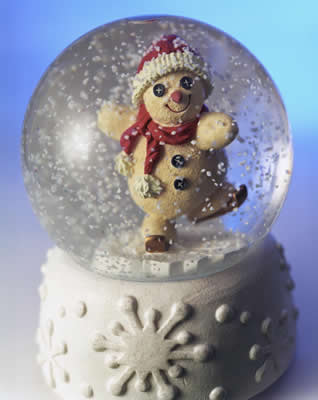 Carol, Sharon, John, Shirley